Epic offers you the most action-packed paintball adventure at the most affordable prices in the industry!
By pre-purchasing a set of paintballing tickets you will have access to our Epic-approved world-class paintball centres, ensuring you and your group will have the ultimate paintball experience.
Click on the tabs below to read about how your Epic paintball tickets work, as well as the simple steps that you need to take in order to book your day out. You can also find information about how your Epic paintball day will run, what you can expect from Epic paintball centres throughout Australia and learn more about the state of the art equipment offered at Epic centres.
For the thrill and excitement of paintballing with the world's largest provider of paintball, contact our friendly booking office and they will do the rest. Once you're booked in, round up the troops and get them ready for what will be the highlight of the year.
Epic Paintball is determined to exceed your paintball expectations through our professionalism, quality game scenarios and exceptional equipment.
We look forward to seeing you at one of our centres soon.
If you have pre-purchased your Epic paintball tickets, you are already well on your way to experiencing the thrill and excitement of paintballing with the world's largest provider of paintball.
If you do not have Epic tickets you may purchase them for our online price of £200 for 10 tickets.
There are only a few more remaining steps in the booking process:
Make your booking as described on the ticket, or call us on 02039895996.
Ensure that you include the Tracking Number from your tickets, as each Tracking Number will allow you to book for 10 players at the discounted rate.
Pay for your first 100 or 200 paintball (site pending) PER PERSON. This payment ensures that your group will be supplied with all of the equipment required to start your day of paintball.
Try to book at least two weeks prior to your event, as all bookings are subject to availability.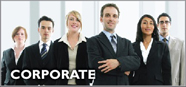 Our paintball events are the perfect team-building exercise, designed to motivate employees and raise office morale. It is also a great way to thank valued clients and we can tailor a day to fit your individual needs and budget. With VIP paintballing you can rest assured that your group will have an entertaining and exciting day of paintball action!
Being the world's largest paintball provider means we've hosted countless amounts of stag and hen parties. Paintball is the perfect way to celebrate the upcoming nuptials and special games can be organised to single out the 'lucky' stag or hen. Have a great day out with your best friends by your side.
Every weekend people of all ages are taking on the paintball challenge. We can tailor a paintball adventure to suit your unique needs. If safety is your concern then no need to worry, all Epic-approved paintball centers ensure that your safety is their main priority. Play paintball for the ultimate birthday party.
MiniBall is a new way for kids to play paintball. With smaller and lighter guns, low impact paintballs and other provisions specific to young children, Epic is able to provide a safer option than other paintball venues can match.
Individuals and groups of all sizes are welcome. Whether it's for a special occasion or just for the fun of it, why not get your friends together and experience one of the fastest growing sports in the world.
What to expect:
Players arrive at the centre 15 minutes before your session time and fill out registration forms.
Meet and greet the friendly uniformed managers and refereeing personnel.
Collect your paintball or miniball gear and equipment.
Undergo a full safety briefing.
Enjoy unique paintball games in various movie-set style game zones; experience maximum action and minimum waiting time.
Available to purchase:
Food, drinks and snacks are available for purchase at most paintball venues.
Armoured gloves are also available for purchase at most paintball venues
We pride ourselves on supplying our players with the very latest in paintball equipment. We kit them out in the very latest integrated goggle systems with anti-fog lenses and head protection. Not only are our unique helmets comfortable and totally safe, but they also offer a panoramic, wide-angle field of vision.
We arm our players with semi-automatic machine guns. These are provided to all paintball players at no additional charge. These markers pack awesome firepower of up to 7 balls per second. Upgrade markers are available at certain centres. Gas propellant is supplied free of charge all day.
All of our paintballs are fully biodegradable and guaranteed to perform outstandingly well under all weather/climate conditions.
Players who wish to carry extra paintballs with them in order to reload mid-game can use a battlepack. A battlepack contains between 2 and 6 canisters, with each canister carrying 100 paintballs. These extra paintballs will give you massive firepower out in the paintball game zone, ensuring you never run out of paintballs in the heat of battle.
Armoured gloves serve to protect the hands from potentially painful shots. These gloves are available at various centres.
These will be issued on the day to protect your civilian clothing from the rigours of battle. These suits are available to all players (style and availability of equipment may vary dependant on location).